The British Association of Social Workers (BASW) is an independent organisation, which is governed by Council. A Board of Directors who are all BASW members and social workers.
BASW Council
Council is the governing body of BASW. BASW Council works as a team, with a balance of skills, experience, background and knowledge, in order to be as effective as possible. 
Every Director of Council is a current member of the Association and have the well-informed understanding of social work practice required to promote and represent the voice of our membership. Every year, we review the skills our members bring to Council and the Committees. 
This forms part of a review process to assess how effective our governance structure is and to identify any skills gaps that might exist. We also check our ways of working, to ensure we align with our Articles and our Code of Ethics
Council members are Directors and liable for the management, governance and strategic direction of the Association. BASW is governed in accordance with our constitution: Articles of Association.
BASW Articles of Association
BASW is run according to a set of rules, or constitution, that sets out what our objectives are and how the organisation works. This constitution is known as our Articles of Association.
Update to the BASW constitution
On 20th March 2018 BASW formally adopted a modernised update to its constitution. 
This followed a process in which members contributed to the review through surveys, focus groups, consultations and an invitation to an Additional General Meeting. 
Our new constitution aims to promote BASW as an outward facing organisation that is an even better champion of social work, social workers and the people we work with.
The Articles were revised at the 2020 AGM to allow the Association to hold virtual/hybrid general meetings.
The Articles were revised at the 2022 Extraordinary General Meeting.
Council members are elected each year at the Annual General Meeting. The Council is supported by a Finance & Organisational Development Committee, a Policy, Ethics and Human Rights Committee, International Committee and National Standing Committees in each country of the UK.
Council meeting dates 2023
8 February
10 May
13 September
15 November
BASW AGM
Annual General Meetings allow members to hold Council to account, vote in new Council members, accept audited accounts and vote upon issues of policy, strategy and constitution
Current members
Council is the governing body of BASW and Council members are personally liable for the sound management of the Association as Directors. Find out more about the current members by visiting our Council biographies page.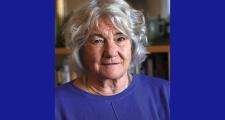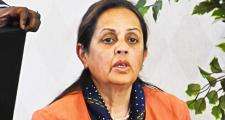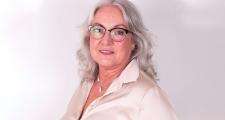 Members:
Julia Ross - Chair.  To contact please email

governance@basw.co.uk

 

Neeta Baicher - Vice Chair
Ann Moir - Treasurer
Martin Sexton - Chair, Policy Ethics & Human Rights Committee
Janet Walker - Chair, International Committee
Vava Tampa - Appointed Director - England Committee
Katy Jackson - Appointed Director - England Committee
Orlaith McGibbon - Appointed Director - Northern Ireland Committee
John Sheridan - Appointed Director - Northern Ireland Committee
Jude Currie - Appointed Director -  Scotland Committee

Toyin Adenugba - Appointed Director – Scotland Committee

Caroline McDonald – Appointed Director – Scotland Committee
Christian Beech - Appointed Director - Wales Committee
Andrew Pennington – Appointed Director – Wales Committee
Annie Ho - Elected Director
Camelia Chowdhury Allen - Elected Director
Sumayya Hanson - Elected Director

Merlin Joseph - Elected Director

Hari Sewell - Co-opted Director

Mark Lynes, Co-opted Non-Director Experts by Experience

Angela Frazer-Wicks, Co-opted Non-Director Experts by Experience

Omar Mohamed, Co-opted Non-Director Experts by Experience

Reshma Patel, Co-opted Non-Director Experts by Experience