Social work is an international profession. 
The fact many social workers who qualified abroad work in the UK and that many social workers who qualified in the UK work abroad reflects this reality.
The International Federation of Social Workers (IFSW) is the international practice-based organisation for social work. 
The IFSW is organised into 'Regions', the UK is part of the IFSW Europe region. BASW is an active member of the IFSW and takes part in IFSW policy development and IFSW decision making. The prime linkage with IFSW is through BASW's International Committee which advices BASW Council and the Chief Executive on IFSW related matters.
The International Association of Schools of Social Work (IASSW), is the international organisation for schools of social work (i.e. university social work departments) with a focus on social work education and educators. 
IASSW is also organised in 'Regions'. The UK is part of the European Region - find out more the European Association of Schools of Social Work (EASSW) and their work.
ESWRA (European Social Work Research Association) is focussed on social work research. It is a separate organisation to the IASSW / EASSW.
The Commonwealth Organisation for Social Work (COSW) is an organisation which promotes and supports communication and collaboration between social workers and social work associations of Commonwealth countries. It is a partner of IFSW.
If you have specific questions please contact us.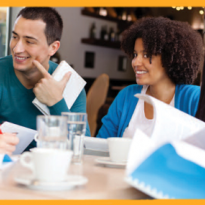 Influencing social work policy
BASW's international committee plays a key role in influencing social work policy in the Commonwealth. Find out more about BASW's International Committee