If you've been out of practice for over two years, you'll need to prove you've updated your skills and knowledge through supervised practice, formal study and private study known as your 'updating period'. The number of hours and days required depends on how long you've been out of social work, and ranges from 30 to 60 days.
Formal study can include distance learning (for example, an Open University module), e-learning, CPD courses (check BASW Events) and programmes by professional bodies. Local authorities and universities often run 'return to social work' courses, which can contribute to the days of practice required. The Local Government Association runs 'Return to Social Work' courses. See Social Work England's guide to returning to practice.
BASW's Return to Social Work learning materials
Top tips for re-gaining experience to apply for social work roles:
Consider taking on similar roles outside social work to provide relevant experience
Shadow a registered social worker
Approach agencies who may be able to find you a temporary job requiring less experience
For supervised practice, contact previous employers, charities, voluntary organisations where there is a social worker in place who could supervise you, or try contacting an independent social worker through our Independents Directory
Contact your BASW country office, or country care council, for further advice
Overseas qualified social workers looking to work in the UK
The United Kingdom is made up of four countries: England, Scotland, Northern Ireland and Wales. Each of the four countries has its own social work regulator. To work as a social worker you must be registered with the regulator in the country in which you wish to work.
First, check if your social work qualification meets the standards for registration with one of the four UK regulators. If you wish register, you'll need to complete application forms and pay an application fee, which is different for each country. The process of registration may time some time.
If you do not already have a job with a sponsoring employer, there are various ways you can find social work jobs. Employers often advertise through social work publications, for example, Professional Social Work magazine, through the BASW jobs board website or through local authority websites. You may decide to use the assistance of a social work employment agency. These companies discuss your work experience and may be able to assist in securing either permanent or locum/temporary work in the UK. Most of these companies are 'for profit' and charge for this service.
Home Office UK Border Agency is responsible for securing the UK border and controlling migration. It holds information on sponsoring migrants under the points-based system. If you are not a British Citizen or from the EU or EEA, you'll most likely need to obtain a visa through sponsorship via an employer who is registered as sponsor.
(Information updated May 2018 and may be subject to change.)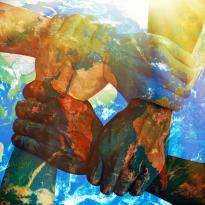 Why not get involved with the Diaspora special interest group?
Get involved with the Special Interest Group for Overseas Qualified Social Workers.