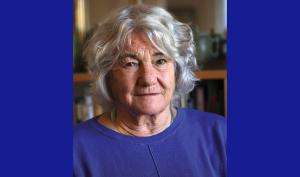 BASW Chair: Julia Ross
Julia Ross joined BASW National Council in December 2019. She is passionate about people who use services, their family, friends and carers. She has worked in health and social care for over 40 years and been a proud BASW member since qualifying. Julia has a wealth of national and local experience across large scale complex health and social care organisations in the public, private and voluntary sector. She qualified as nurse at St Thomas Hospital and then requalified as a social worker, initially in children and families work and child protection. She served as Social Work Advisor to the Select Committee on Violence in the Family in 1975. She spent 10 years as Director of Social services and 3 years as CE of an integrated PCT. She is very interested in how people benefit from integrated health and social care services. Julia chaired the Mental Health Charity Together for 9 years. She led the Care Services Improvement Programme in the DH for 5 years and latterly PredictX, a data and predictive analytics company. She serves on the Royal Society of Medicine DigiHealth Council, Acute Frailty Network, ADASS committees and Non Executive Director Isle of Wight NHS Trust where she spends any spare time writing.
I became a social worker to help ensure that everyone is included in society. I have worked in community and hospital services for adults, and more recently for Research in Practice for Adults. I now work for myself, helping organisations to improve social care. I particularly care about support for practitioners, using evidence, social work with older people and combatting ageism. I co-host the Helpful Social Work podcast.
I live in Devon with my partner and our cat. I enjoy cycling, playing the piano and watching movies.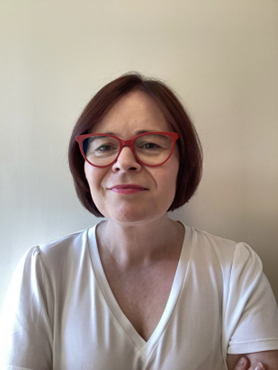 Caroline McDonald, Nominated Director – Scotland National Standing Committee Co-Vice Chair
Caroline first joined the BASW council in October 2022 as an appointed director. Caroline also recently joined the Finance, Organisational and Development committee too. Caroline has found both roles interesting and they have helped her to gain a broader understanding of BASW's structure and governance. 
Caroline was elected in early 2020 by the membership to join the National Standing Committee in Scotland (SASW). This has been a great opportunity for her to learn more about policy and proposed legislation and its impact on social work and wider society. Caroline has taken part in many forums to amplify the voices of social workers to ensure that they have a strong and collective voice. Caroline has enjoyed being part of short life working groups on conferencing planning and events, contributing to government consultations and representing social work at an event in the Scottish parliament to review mental health legislation. Earlier this year Caroline took on the role of Co-Vice Chair at SASW, it's been great for her to work closely with the SASW team and committee members. 
Caroline is a 'home grown' social worker, having started out in her local authority 26 years ago. Initially she worked in housing and social care until she qualified as a social worker in 2016, since then she has worked in a local authority children and families team. In Carolines current post, she is a team leader. In the past three years she has qualified as a practice educator and also completed a Postgraduate Certificate in Child Welfare and Child Protection. 
Caroline's key interests in social work: practice learning and development, child protection practice, pre birth with families, domestic abuse approaches, safeguarding children and young people. Caroline is passionate about social justice and anti poverty practice.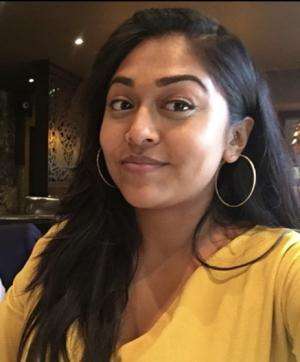 Camelia Chowdhury-Allen, Elected Director BASW
Camelia is a frontline social worker with Looked After Children and started her ASYE year shortly before the pandemic struck, turning the sector upside down. As a social worker who has only qualified in recent history, Camelia feels that she can also bring the perspective of newly qualified and student social workers, understanding some of the challenges faced by both. Camelia is also training to become a Practice Educator and therefore close to the ground within current social work education. 
As a Council member, Camelia aims to use her voice to champion the values of our sector including against issues of discrimination. Camelia wishes to contribute to a more fulfilling sector to work and grow within for experienced and lesser experienced social workers alike. 
Camelia has a particular interest in the education and training of social workers with particular focus on anti-discriminatory practice and cultural competence.
Camelia joined BASW Council to have a place in spaces where voices like hers are often underrepresented. Camelia grew up in inner-city Bristol to first and second generation Bangladeshi immigrants and continues to juggle her own intersections of race, class, gender, immigration status, culture and religion both in life and within her career. 
Camelia's hope is that she can represent her social work peers but also encourage others like her from disenfranchised communities to get involved in BASW and to shape the work we do.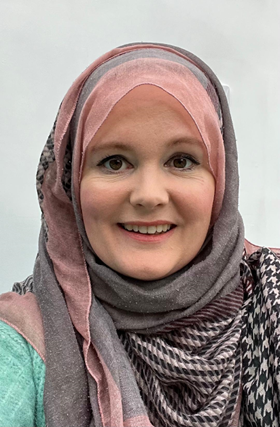 Sumayya Hanson, Elected Director BASW
Sumayya was elected by the members as a Director of BASW in June 2023.  She has previously completed two terms on BASW's PSW magazine Editorial Board.  
Sumayya has been a Social Worker since 2006 and has worked across children's and adults services.  Sumayya now runs her own company carrying out a range of different types of social work. 
She utilises her rural upbringing, having worked with a therapy horse in the past and now has therapy dog 'Sweetie' as a co-worker.  Sumayya has an MA in Education and has carried out academic research about the impact of a therapy dog within further education.  
Sumayya is keen for all forms of social work to be recognised and valued as there are so many opportunities within our profession.