BASW student members can get ahead on your course with the student hub.
Browse the Student Hub
Download the student flyer
Discover the benefits of joining BASW as a student. Get ahead on your course and chosen career with BASW's discounted membership.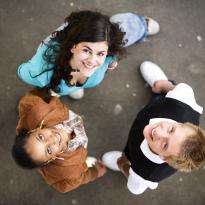 Join BASW as a student
Get ahead on your course and chosen career with BASW's discounted student membership.
Download the Top Tips Guide for Student Social Workers 2023
This guide has been produced by BASW England Student/NQSW group. They have put together information they wish they had access to when they started their social work journey. We would like to thank the members of the BASW England NQSW & Student group who contributed to and developed this document. 
This short guide includes:
top tips, 
resources 
and information on how you can compliment the learning you will receive on placement and at university.
Social Work Student Bursary Campaign
BASW is campaigning for better bursary support for social work students across the UK with success already achieved in Wales with a 50% increase to bursaries. Take a look at what else is being done across the countries below and discover how to get involved.
Your voice inspires our campaigns. Together we'll drive positive change and influence what matters in social work today.
Open the door to unique opportunities as a student!
BASW is an active member of the International Federation of Social Workers (IFSW) where we represent all UK social workers.
BASW members and staff take key roles in IFSW Europe. Recently, student member Omar Mohammed was the Director of the IFSW 'New social workers project'. 
How to get involved or receive support as a BASW member 
Get involved in campaigns
Add your voice and influence on what matters in social work today. See more information on the Student Bursary Campaign.
Become a Student Ambassador
A unique opportunity for you to learn and develop. Join projects and events that focus on the student experience.
Connect or join a group
The Student Peer Support Special Interest Group (SPSSIG) offers a monthly online forum, so BASW students and NQSW have a space to connect and network with a wider cohort. If you would like to find out more, send us an email on

SPSSIG@baswnetwork.co.uk
Receive 1-1 support and coaching
Protection and support
Student membership includes £5 million professional indemnity insurance cover for social work students. They also have access to advice from BASW/SWU Advice and Representation team for professional help on a range of issues including placement difficulties.
How to get involved or receive support as a SWU member 
Become a student union contact
SWU recruits and trains student Union Contacts who promote membership and activism in universities
Join events and campaigns
SWU offers opportunities for students to join events, campaigns and 'talk to SWU' sessions covering student issues and advice.
BASW Student Ambassador Scheme
BASW Student Ambassadors link social work students and the British Association of Social Workers (BASW) together so that we can hear the voices of students and build understanding of the support BASW offers.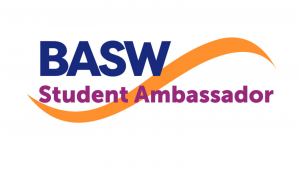 The scheme is co-produced between BASW, current students, University programmes and the BASW UK student and NQSW group.