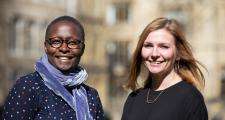 Join BASW - click here to join
With the British Association of Social Workers you'll get the resources you need to develop and protect your career – all under one roof.
Find your membership
BASW membership supports every stage of your social work career, with discounts for students and newly qualified and full protection for social workers in practice.
Great reasons to join!
Protection and support
Insurance tailored to your social work role and 1-1 support and coaching service for social workers 
Representation
Access BASW Advice and Representation, a team of qualified social workers for professional / regulatory help
Training and CPD
Free and discounted training, resources and events to develop your knowledge and skills and carve out your career path
Campaigning
Add your voice and influence what matters in social work today
Professional support service 
Confidential 1-1 support and coaching service for social workers and students. 
Specialist resources
 Access policies, resources and practice guides for social work. 
Connect
Network with like-minded colleagues to discuss practice and share knowledge and ideas
Events and conferences
Free and discounted access to leading conferences and events. 
Code of Ethics
Be recognised for upholding the highest professional standards and practice. 
Independent social workers
Enhanced package of professional resources for independent social workers. 
Professional social work magazine
The UK's only printed social work magazine - delivered direct to your door. 
Save on journals
Up to 75% off on The British Journal of Social Work and Practice: Social Work in Action
Are you a University or education provider?
Benefit from discounted student group membership with the BASW UK University Social Work Education Provider Affiliation Scheme.