The Social Work Professional Support Service offers peer to peer support for social workers and social work students across the UK to talk through issues and develop their career, by getting support from a trained peer. 
This free and confidential service, designed by and for social workers, is an opportunity to reflect and talk through any personal and professional challenges you might be facing – to find solutions and ways forward – and be supported through this process by a volunteer coach who is also a social worker. 
You can access up to three video or telephone sessions at any one time with a  trained volunteer coach who understands the challenges faced by the social work community. 
Brilliant safe space to work with an experienced coach as sounding board for your prevailing issues - makes you feel valued and listened to.  Which helps you to consider solutions to move issues forward.  Helps you to focus rather than mulling things over in one's head without resolution. And it gives you confidence in your abilities to make effective changes.

Attribution

Social worker following SWPSS coaching
Frequently asked questions
What is the Social Work Professional Support Service?
SWPSS is a free peer-to-peer coaching service in which trained volunteer coaches are able to support colleagues across the profession. It is designed to be a safe, confidential and independent coaching space for social workers and students at all levels in their career.
Supporting you 
Designed to support wellbeing and address practice concerns, this peer-to-peer service will offer a space for: 
Listening to explore experiences, issues and emotions that have arisen during practice 
Reflection to help explore behaviours and beliefs 
Resourcefulness in thinking about best practice guidance, career development and working with other organisations, agencies, and frameworks 
Why was the Social Work Professional Support Service set up?
As a result of the Covid-19 pandemic, BASW launched its 'Voices of social workers through Covid-19' survey in March 2020, which identified areas in which social workers were struggling and seeking support. As a result of this, BASW made the decision to launch a peer-to-peer support service (SWPSS) to provide its members with an opportunity to support each other through the crisis and beyond. The service has continued to evolve in line with the needs of social workers across the UK.
How do I access support?
Go to the bottom of this page and follow the link for support for the country you reside in.
You will complete a simple online form, in which you will be asked for some basic contact details to enable us to set you up on our secure platform.
Once we've set you up, you will 
Login

You will receive an email from the team with your login details and instructions on how to access the service. 

Find a coach to suit you

Once logged in, you will then be free to browse the register of volunteer coaches. From here you can find out more about the coaches, including location and specialism, to aid you in choosing who you think would suit you best.

Select an appointment

Once you have chosen a coach, you will be able to select an appointment that is convenient for you. Coaching sessions are 1 hour long. Please note that while the service is nominally available from 8am-8pm throughout the week, each coach has determined their own appointment slots as volunteers, and as such do not offer 12 hour coverage every day (for example, they may have nominated just one appointment on a given day).

Receive your booking link

Once you have booked a session, you will be emailed with further information and instructions on how to join your session using the Microsoft Teams video conferencing system.
Coachees are offered up to three coaching sessions and then asked to take a short break of three months before accessing the service for another series of sessions.
Is the service confidential?
The professional relationship between the Social Work Professional Support Service volunteer coach and coachee is based on confidentiality. This means that anything discussed between them when they are in the coaching relationship is private and the volunteer coach will not repeat any conversations to other people. There are certain exceptions to this, and it is important that these are recognised and agreed at the start of the relationship
If both partners agree that, if necessary, the volunteer coach can speak to someone else about an issue or problem, they will agree who the volunteer coach will speak to. This might be their supervisor, a BASW representative, or other appropriately designated person.
If the volunteer coach believes there is a risk of harm to any person, based on something that the coachee has said, or that a concerning practice issue has come up, the Volunteer coach will be obliged to report the issue to their supervisor and/or other appropriate persons. This will be discussed with the coachee.
Volunteer coaches will ensure that conversations with coachees cannot be overhead by others, such as others in the household where the volunteer coach lives or in open-plan offices. A record will be kept of some basic details of the coaching conversations to allow for quality assurance and safeguarding. It is the responsibility of the volunteer coach to ensure that any records are kept securely in line with GDPR regulations and BASW guidance. A coachee can, at any time, request a copy of the information held about them.
How do you use my data?
BASW are committed to responsible data management and subscribe to the principals of the General Data Protection Regulations (GDPR) in the United Kingdom. Emails and listing information processed through the Professional Support Service are stored within a BASW server and are subject to BASW's Data Protection and privacy policies. Your data will be used only for participation in the PSS and will not be used for any other purpose without your express knowledge and consent.
What other supports are available?
I cannot remember my log in details or have a website problem
If you have any problems with the Social Work Professional Support Service website, such as forgotten login details or difficulties with forms, downloads, calendars or the general system, you can alert us to this by emailing SWPSS.  A member of staff will then work on whatever issue you are having, allowing you to return to the service as quickly as possible.
How do I make a complaint or pay a compliment?
How do I contact the BASW Professional Support Service?
The SWPSS is available to all registered social workers and social work students across Wales, supported by funding from the Welsh Government.
SWPSS is currently only available free to BASW members in England.
To access the service, please visit the members only access page and follow the link on there. 
Not a BASW Member? Join BASW, by your side every step of the way. 
The SWPSS is available to all registered social workers and social work students across Northern Ireland, supported by funding from the Northern Ireland Department of Health.
SWPSS is available to all registered social workers and social work students across Scotland, supported by funding from the Scottish Government.
Communication pack 
This Communication Pack has some key resources ready to be shared, downloaded, printed or viewed providing you with key information about the Social Work Professional Support Service. Together they work to provide you with clear and vibrant materials to showcase this valuable service provided by peers for their peers.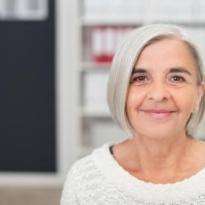 Become a volunteer coach
Get trained and join the Social Work Professional Support Service and become a Volunteer Coach supporting peers