Not a BASW member yet?
Join today to access all the support and resources you need for every stage of your social work career - all under one roof.
Your membership details
Renewals
Your BASW membership will be due for renewal after each year of membership. Your insurance will also renew.  
Changes to your circumstances
Make sure you're protected. If your circumstances have changed, contact us to review your category for the forthcoming membership year. 
Claim tax back on your membership subscription
If you are a UK tax payer and pay for your BASW membership fee yourself, you can claim tax relief.
Get in touch about your membership
Call the Membership Team on 0121 622 8401 / 8405 / 8406 or contact us here quoting your membership number  
Need support?
BASW members can access a range of support and wider benefits with membership.
Member support includes...
Protection and support
Insurance tailored to your social work role and 1-1 support and coaching service for social workers 
Representation
Access BASW Advice and Representation, a team of qualified social workers for professional / regulatory help
Professional support service 
Confidential 1-1 support and coaching service for social workers and students. 
Connect
Network with like-minded colleagues to discuss practice and share knowledge and ideas.
Independent social workers
Enhanced package of professional resources for independent social workers. 
Students
Resources for you in the student Hub, plus study resources, coaching, protection and support 
Financial support
Financial assistance for existing BASW members and claim back tax on your membership
Social Workers Union
Discounted membership offers a range of support, including representation in hearings before an employer.
More great reasons to join
Find a full range of member benefits for social workers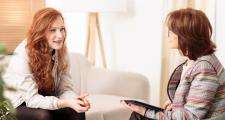 Mentoring service for social workers in England
Taking your first steps into paid employment as a social worker can feel like a daunting step for many reasons, for some people it might be related to the transition from student to fully qualified practitioner or confidence levels following a career break. Take advantage of this mentoring service offering both 1:1 support and workshops for BASW Members in England.