BASW joins campaigners to press for fair uprating of benefits
Ahead of the Autumn Statement, campaigners are ramping up calls for the Chancellor to deliver greater support for low-income families.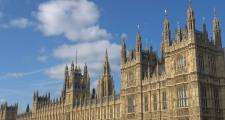 BASW has joined with the Child Poverty Action Group (CPAG) and other organisations to urge Jeremy Hunt to uprate benefits from April at least in line with September's inflation rate.
Until now, the UK Government has failed to confirm they'll meet this rate of increase, leading to speculation it won't feature in their upcoming spending plans.
BASW is warning the Chancellor that allowing for a real-terms cut in income for those at the sharpest end of the cost-of-living crisis would be callous. Social workers see the damaging effects of deepening poverty on people's lives everyday and our profession's values are rooted in advocating for policies that create a fairer, more equitable society. 
At a time when many families are struggling to get by, with unthinkable levels of destitution currently being reported UK-wide, the government must urgently step up and deliver support for those who need it most. Uprating benefits fairly and proportionally would be a welcome start.
Read the full letter below.
Dear Chancellor  
As organisations working with families and children we are concerned by suggestions that the Autumn Statement may not include provision to uprate benefits in line with last September's inflation rate, as is usual for uprating.
With inflation still high, many of the low-income families we work with cannot afford to keep their children well-fed and sufficiently warm and are sliding into debt.  Hunger, sub-optimal nutrition, cold and damp homes and fewer opportunities to access extra-curricular activities are jeopardising children's health, learning and well-being. 
Uprating benefits below September's inflation rate would mean an unmanageable real-terms income cut for these families, further compromising children's welfare. 
The Spring Budget recognised the importance of investing in children with its welcome new early years provisions.   In keeping with that recognition, we urge you to ensure that benefits rise from April at least in line with September's inflation rate, so that we can safeguard children's well-being and lay strong foundations for their futures. 
Yours sincerely
Alison Garnham
Chief Executive, Child Poverty Action Group

Dr Camilla Kingdon,
President of the Royal College of Paediatrics and Child Health
Paul Whiteman
General Secretary, National Association of Headteachers
Ruth Allen,
Chief Executive, British Association of Social Workers
Geoff Barton
General Secretary, Association of School and College Leaders