BASW responds to Supreme Court's Rwanda Judgement
The Supreme Court has found the UK Government's plans to send asylum seekers to Rwanda unlawful.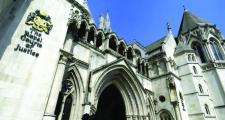 Responding to the judgement, BASW Chief Executive Dr Ruth Allen said:
"Today the Supreme Court confirmed what BASW had suspected all along – not only that the UK Government's plan to deport asylum seekers to Rwanda was unethical and impractical it was also unlawful under domestic law. 
"Last year, the Home Office announced that they had made a deal with Rwanda to fly some asylum-seekers who travel to the UK - through what the Home Office describes as 'illegal routes' - to Rwanda where they will then be processed. The Government's plan was that even if they were found to be eligible for asylum, they would be granted asylum in Rwanda and not the UK.
"The plan had been met with widespread opposition including from BASW, and we are relived that the Supreme Court has found the scheme to be unlawful. 
"This victory in court does not mean the end of the plan. We expect the Government to pursue other routes to make it increasingly difficult to claim asylum in the UK, and we join numerous organisations who oppose the hostile and unlawful practices of the Home Office. 
"Social workers play a key role in supporting unaccompanied asylum seeking children, who could have been deported to Rwanda under the Illegal Migration Act which gives the Home Secretary powers to deport a person under 18.. We believe that any person travelling to the UK to claim asylum, no matter the route they take, should receive a quick and fair hearing on UK soil and they should be treated with respect and dignity throughout. 
"BASW will keep campaigning in favour of supporting asylum seekers, not scapegoating them. We will also work tirelessly with allies to protect and promote our adherence to the European Convention of Human Rights and the European Court of Human Rights."