Rishi Sunak shuffles Cabinet – for the last time?
BASW's Public & Political Affairs Lead, Kerri Prince analyses the latest UK Cabinet reshuffle.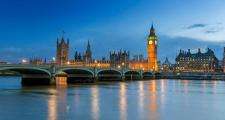 In my three years at BASW, there is no issue that I have written more times about than Government reshuffles. Since 2010 there have been: 5 Prime Ministers, 8 Home Secretaries, 8 Foreign Secretaries, 7 Chancellors, 10 Education Secretaries, and 9 Health and Social Secretaries. It's a wonder that any Government or parliamentary business has been able to happen at all! There have been non-stop resignations, sackings, and reshuffles. But with a General Election about a year away, is this simply Rishi Sunak moving around the deck chairs on the Titanic? 
There have been days, weeks, months of speculation about when Rishi Sunak would sack Suella Braverman as Home Secretary. BASW commented last week about the Home Secretary's latest comments about homelessness being a lifestyle choice, but it was just one of the last in a long line of misguided comments that she had made during her time in the role. On Monday 13th November, the Prime Minister finally removed her from her position, replacing her with Foreign Secretary James Cleverly. 
This then left a vacant space in the Foreign Office. Lots of names were suggested by political commentators and spectators. But nobody expected former Prime Minister David Cameron to get out of the car on Downing Street, walk into No.10 and be given the role of Foreign Secretary. It is incredibly rare for a senior government role to be given to someone who isn't an MP. David Cameron will be given a place in the Lords to make this appointment possible – but it has caused a lot of questions about why none of the many Conservative MPs weren't deemed to be fit for the role. 
In the world of health and social care, Steve Barclay has been moved from Health and replaced with Victoria Atkins as the new Secretary of State for Health and Social Care. There have been other minor role changes, but the Social Care Minister, and the Children's Minister remain the same. 
So what does this mean?
This is very likely to be the team that Rishi Sunak enters the next General Election. From whom he puts in key positions, we can see what the campaign priorities will be. Suella Braverman out suggests that Rishi is tired of the controversy and blunders in the role and wants to be seen to be focusing on serious policy.  Whether he will be successful in that endeavor remains to be seen…