Fully compliant, Social Work Employment Services works in partnership with Flexr - an online employment management platform - Social Work Employment Services provides agency social workers with the tools they need to ensure they fully meet their HMRC obligations.
Social Work Employment Services is the UK's first not-for-profit umbrella company, and has been created in direct response to BASW members' request for an umbrella organisation it can trust, which is both professional and ethical, and understands the challenges and complexity of the industry.
Competitively priced, Social Work Employment Services is exclusive to BASW members and in direct response to the membership's request for a trusted umbrella company.
The organisation has also signed a formal recognition agreement with the Social Workers Union to provide extra assurance and protection of workers' rights.
Find out more about Social Work Employment Services via their dedicated website
Key Benefits 
Compliant
All income subject to PAYE and NIC. 
Holiday pay accrual. 
Allowable expenses
Employment rights
Access to expert HR & employment advice. 
Option to join Social Workers Union. 
Protection of employment rights.
Fully insured
£5 million Professional Indemnity. 
Increases to £10 million Professional Indemnity and £5 million Public Liability (with the Independent Plus package)
Intuitive app
 Dedicated app for ease-of-access
Faster invoicing and payment
SMS notifications
Learn more
Find out more about BASW membership benefits and support your career pathways.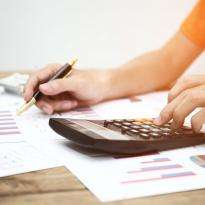 Umbrella calculator
Let us show you the Net Pay you could be taking home when you join Social Work Employment Services with the umbrella company calculator. Simply enter your gross weekly contract income and holiday information and Flexr's calculator will do the rest.